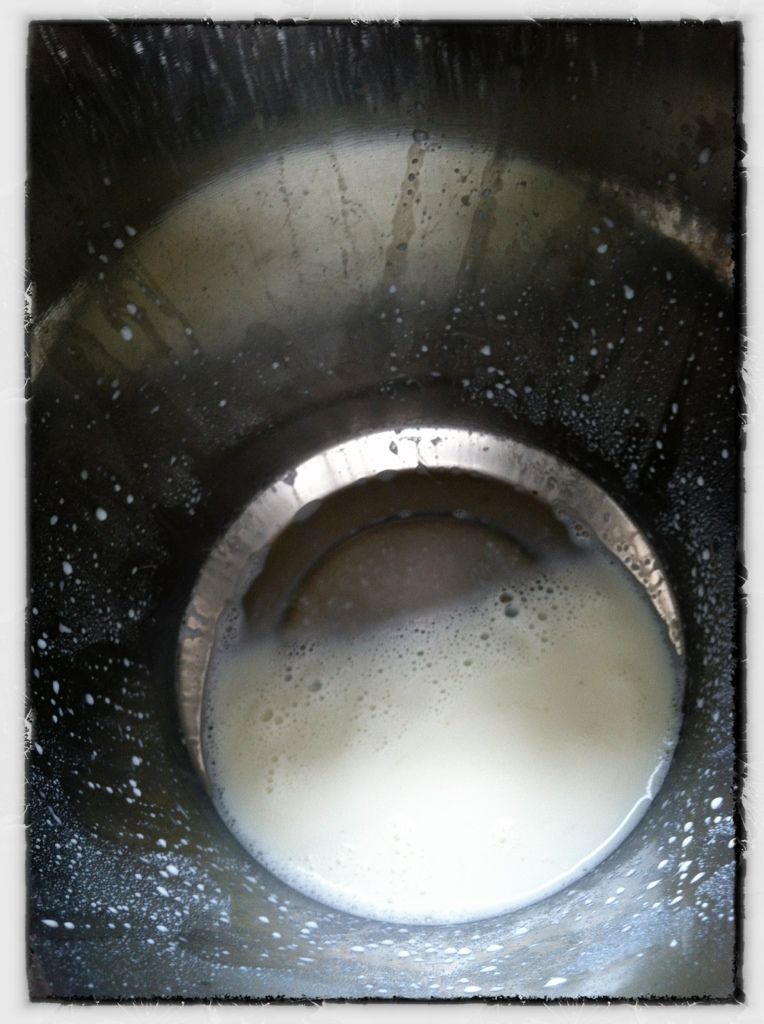 When we were visiting with Dave yesterday, he asked if I was hand milking Kat out each day. Apparently, the hand pump doesn't work so well this time of year. What would I do without a mentor!?
When I got home that night I milked the does until the hand pump quit, then got out the bucket. What you see above is what I got from Kat after after the pump gave out. He thinks by doing this, I'll be able to build supply back up some (if I don't give myself carpel tunnel first).
I am by no means fast at hand milking, but I am becoming more proficient.
P.S. Did I mention how bad Kat still smells after being perfumed with Eau Du Buck? If I get a buck, he's going to have to live far from the house!