I was cruising craigslist yesterday and came across someone who needed their goat bred. I have a yard full of bucks wanting to do just that, so I answered the call.
The bad news was, the poster of the ad was in Lee County Georgia, not Lee County Alabama as I had incorrectly assumed. The good news is after speaking with me and seeing pictures of Abraham, he decided to buy Abe. He is coming for him this morning!
I still have too many goats here, but that is another issue for another time.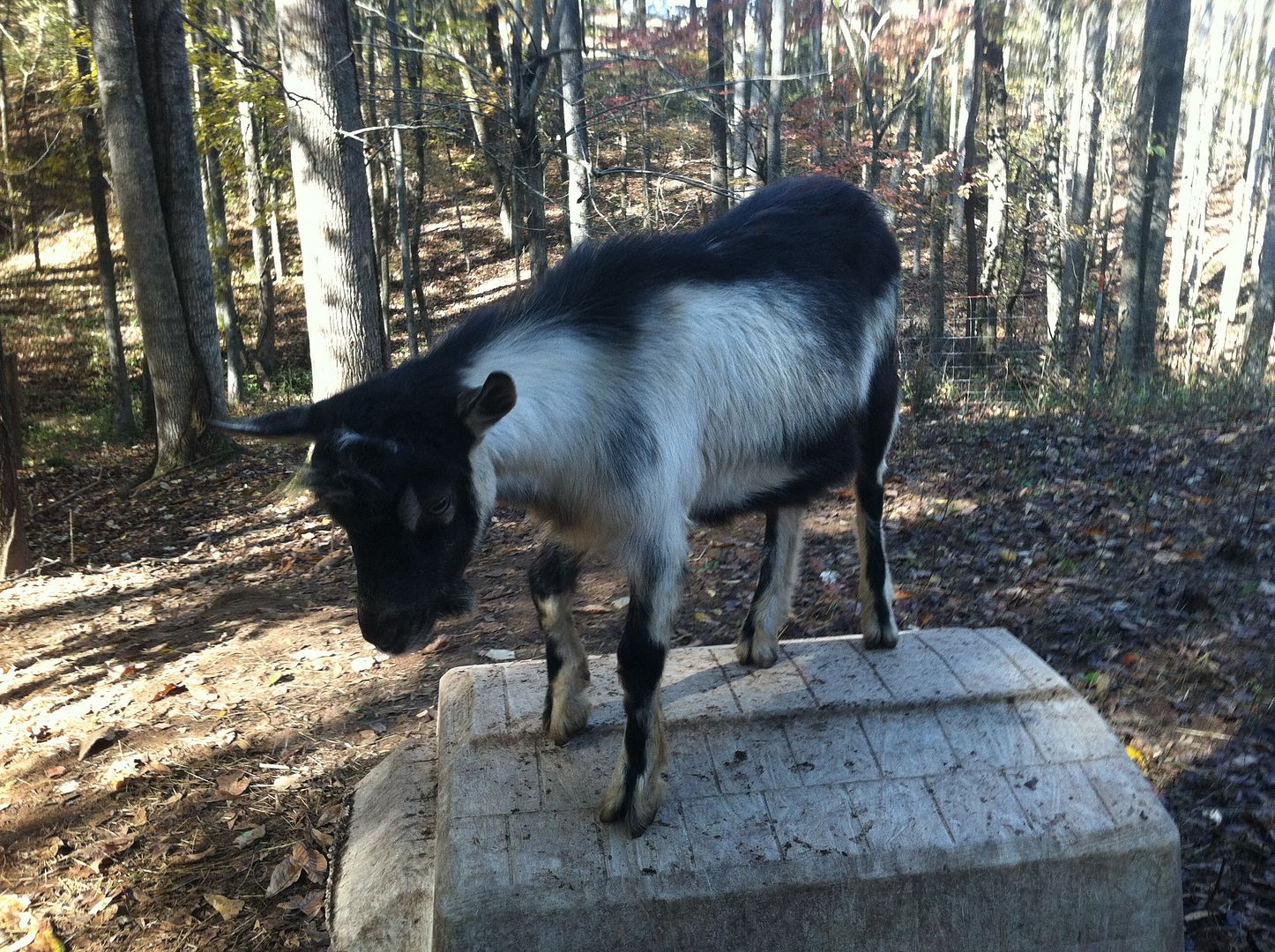 Yesterday afternoon, sunny and 80, was spent potting my citrus trees up on my deck. I have a Meyer Lemon, a Persian Lime, a Ruby Red Grapefruit, and a Mandarin. I know that the lemon and lime are hardy here. The grapefruit and mandarin are a risk, but we really only get 3 or 4 days a year under their cold hardiness temperatures. I'll put twinkle lights on them and throw a sheet over them if we have a cold front. If it's really cold, I can always drag them inside for the night.
While I was walking around the house, I noticed that the pineapple guava had dropped a bunch of fruit. I planted the guava years ago as an interesting ornamental. I never expected to actually get little guavas. Not my favorite fruit, but not bad either.