Fence Weekend, actually- these things take a while. Here are the men of the family driving corner posts. Pretty soon, we will all be able to walk on the driveway without stepping in presents from the chickens (and I don't mean eggs).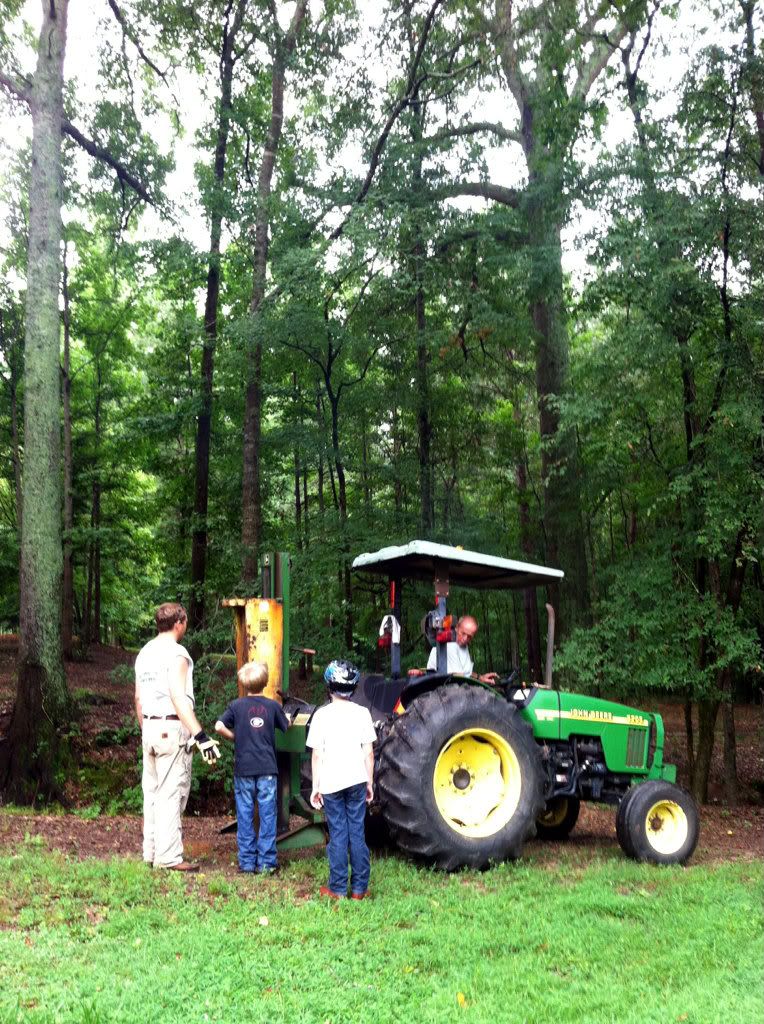 I'm also very excited that rotational grazing will be made easier. I plan to move the girls week by week from the browse to the pasture. It will mean a whole lot less fence moving for me! It takes about an hour, once a week to move the electric netting.
-------
We had a nice storm last night which washed in all the "fertilizer" from the chicken tractors. I need to do a better job moving them in straight lines. We have zig-zagged dark green stripes all across the pasture.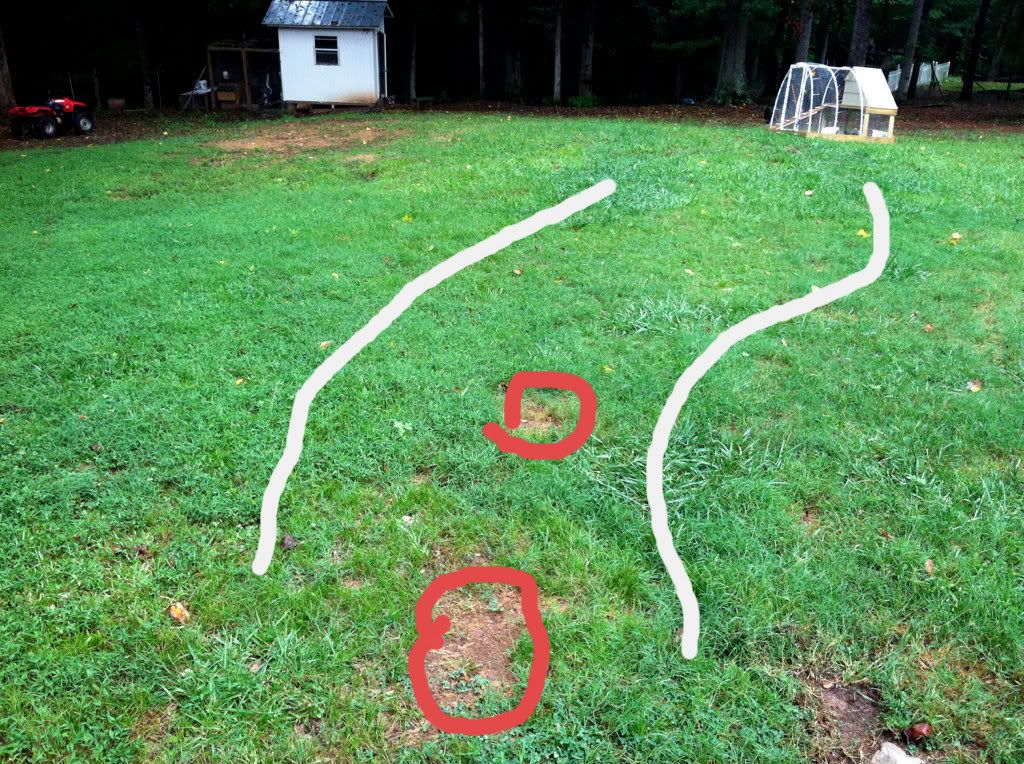 Can you see them in the picture? The brown areas are where the grass got a little smothered out around the feeders. I am trying to do a better job watering those areas in now.
-------
I'm off to buy the meaties more feed and then shell all these butter beans.