I'm back! My laptop keyboard died for the 4th time and this time Dell had me ship the whole thing into their "depot" for repair. Hopefully it's fixed for good this time because the warranty is up in 120 days! Eek.
The work has continued around here. Much progress has been made on the barn. Unfortunately, I still don't have a gate to the milking area so we're still milking on the driveway.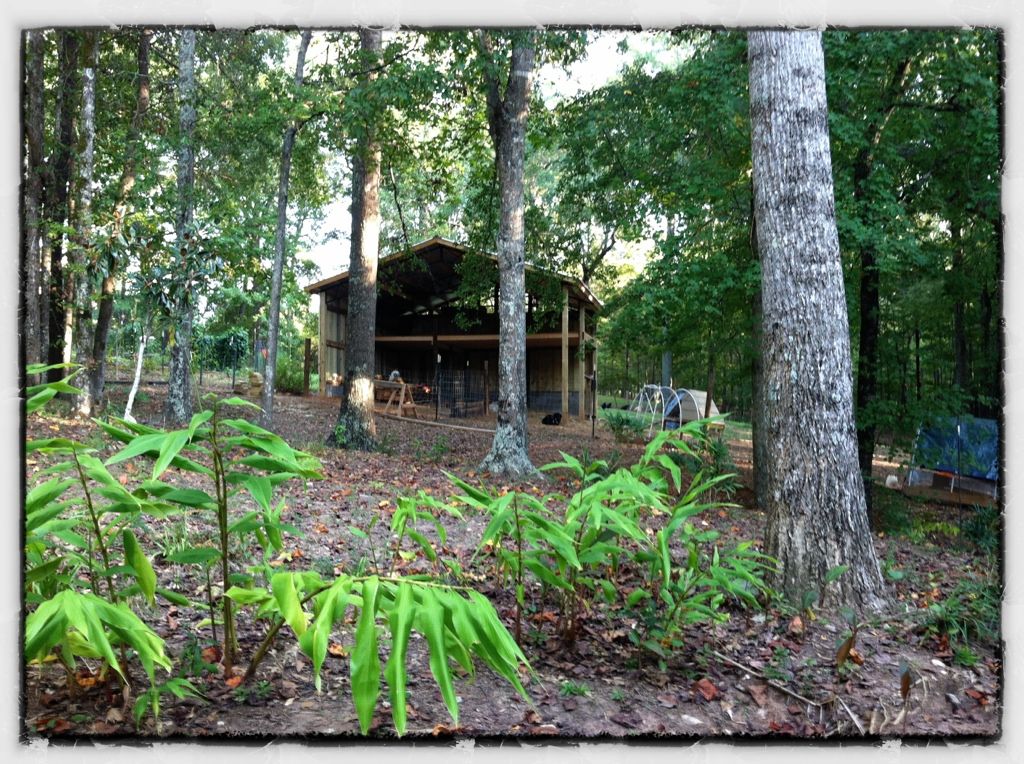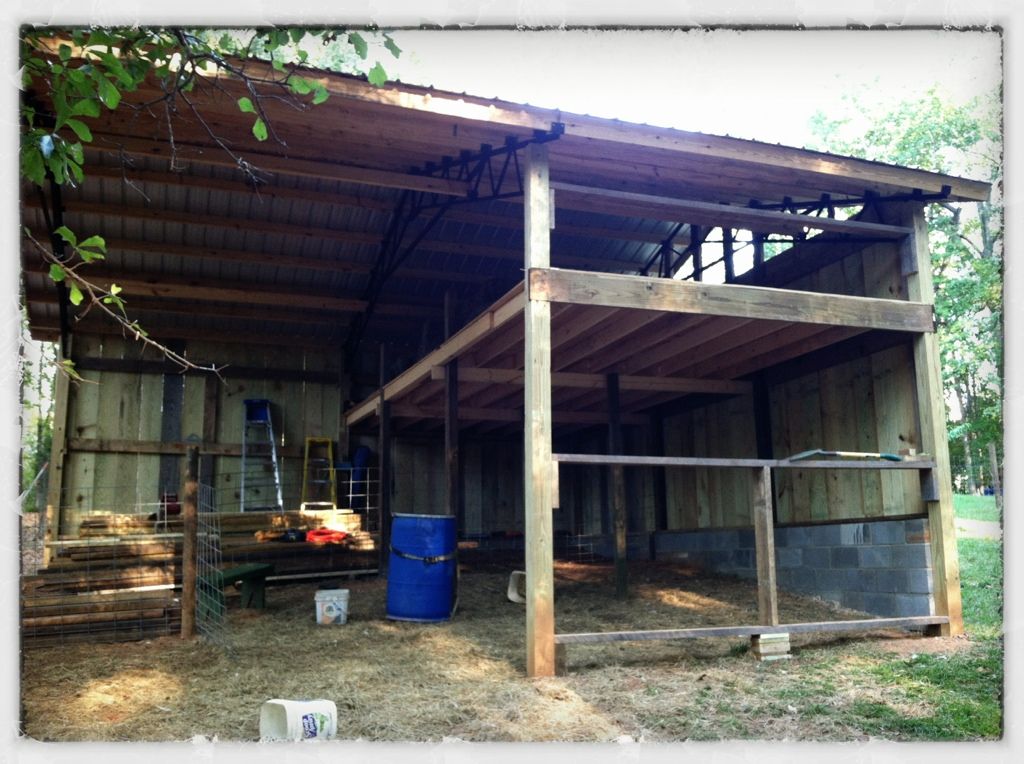 The siding is up on this side now too and the stalls are built. We just need gates!
I took Onyx to be bred on Wednesday. It was a 2 hour trip each way which still has me wanting to do something different for next year. Unfortunately, there don't seem to be any lamancha breeders any closer. Cross your fingers that it worked so I don't have to drive her back up for another date.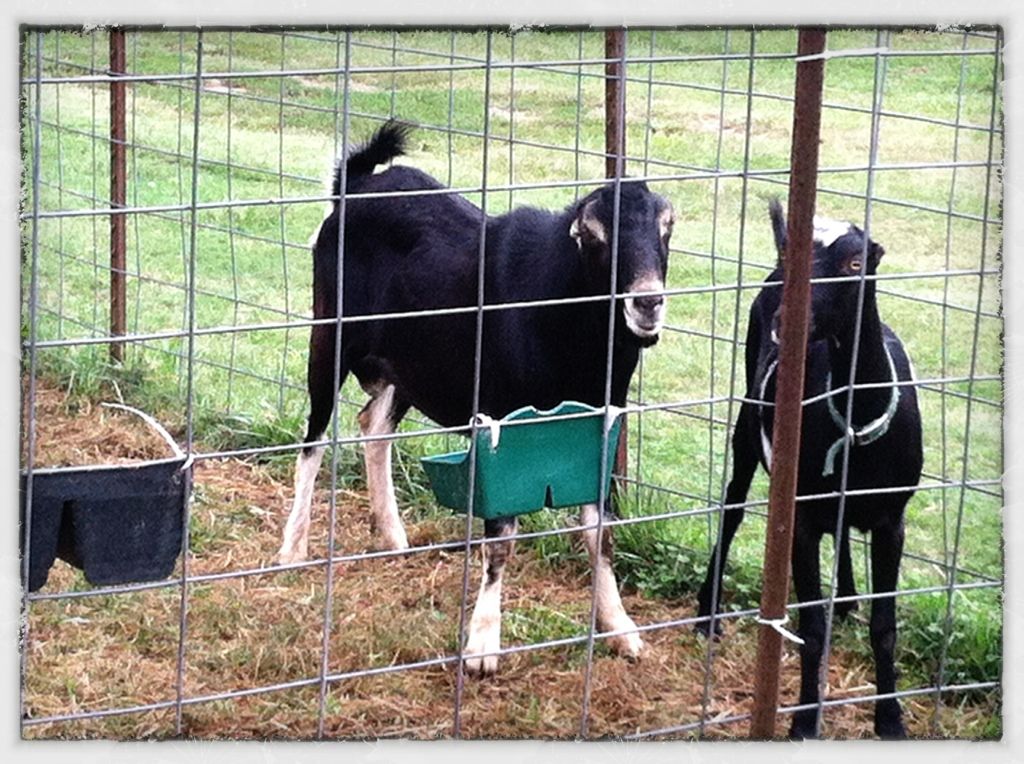 This is Justice. He was a pretty boy. The breeder ordered him all the way from Oregon!