We got our new doe, Betty Buttercup, from
Coles Lake Creamery
in Carrollton, GA. Vlad kindly gave me a couple of packages of his chevre which he sells at several farmers markets.
He had a savory mix containing sundried tomato, dill, and garlic/herb and a sweet mix with peach, strawberry, and plain (or perhaps vanilla, I haven't tried it yet).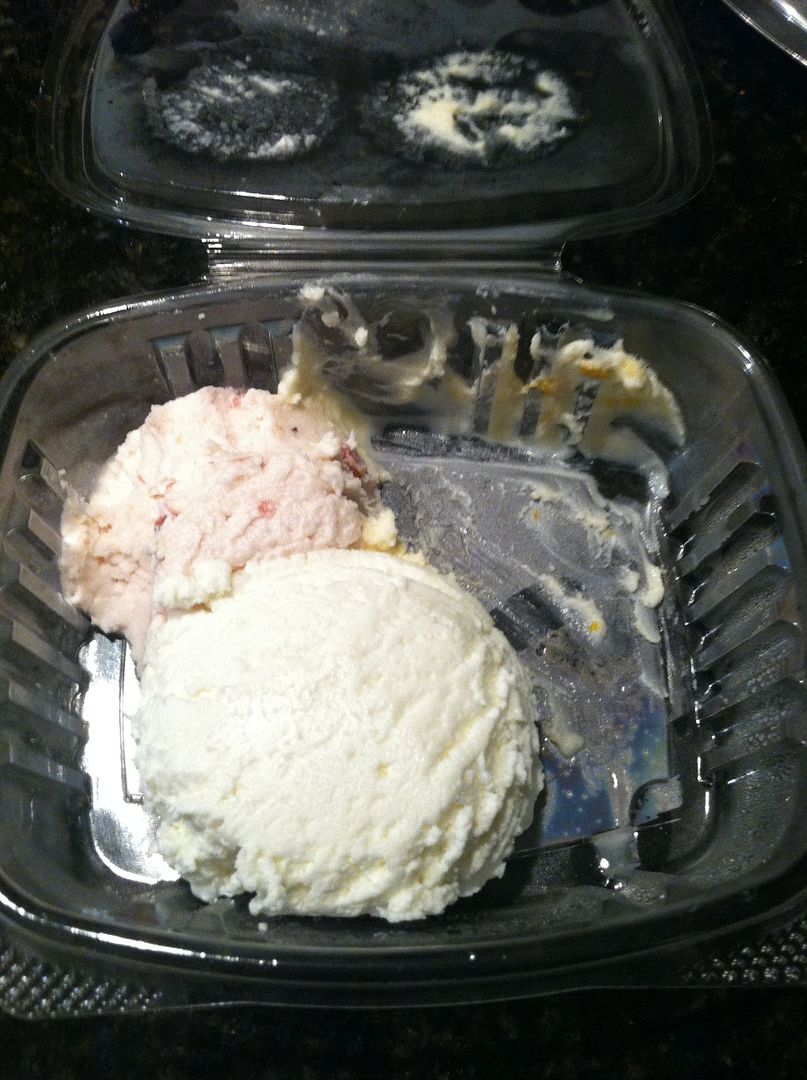 Hubby and I destroyed the peach in about 30 seconds flat. Delicious. I am definitely going to have to try that and if you ever see any Coles Lake Cheese in your travels, pick one up (and bring a spoon)!