My friends came last night and hauled the bees off. There are a couple stragglers up by the window, but I think they got most of them. What a relief. I hope this turns out to be a good hive for them.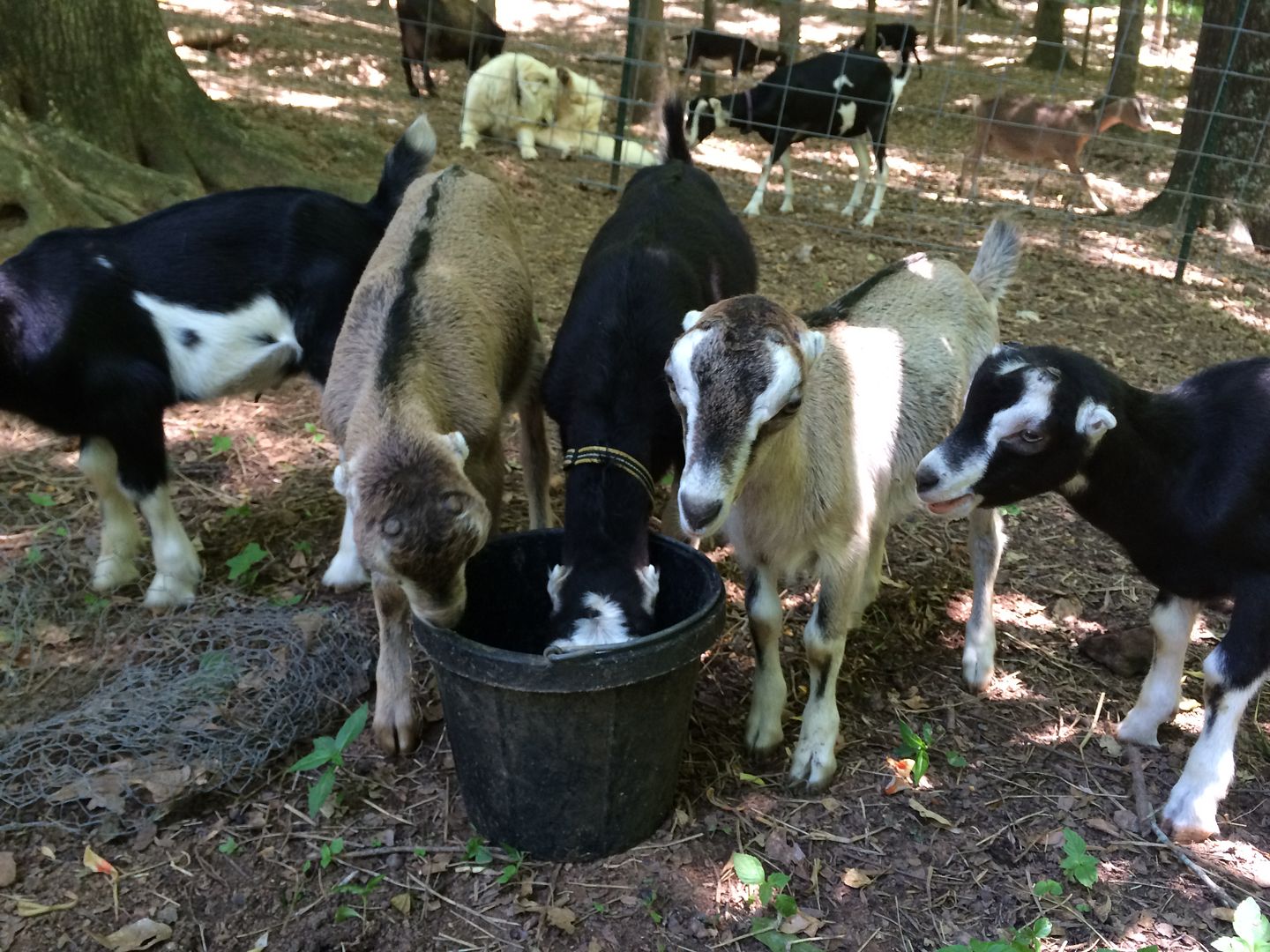 The bucklings went to the livestock auction last night. It's sad, but I was tired of pouring $10 worth of milk into them everyday.
The black kids on the right and left are two of the ones who left. The three goats in the middle are Lulu, Deuce (who I may call Vee because of the "V" on his forehead), and Opal. They are all staying, as is Dagny, the goat in front in the picture below. Her brother went to the sale.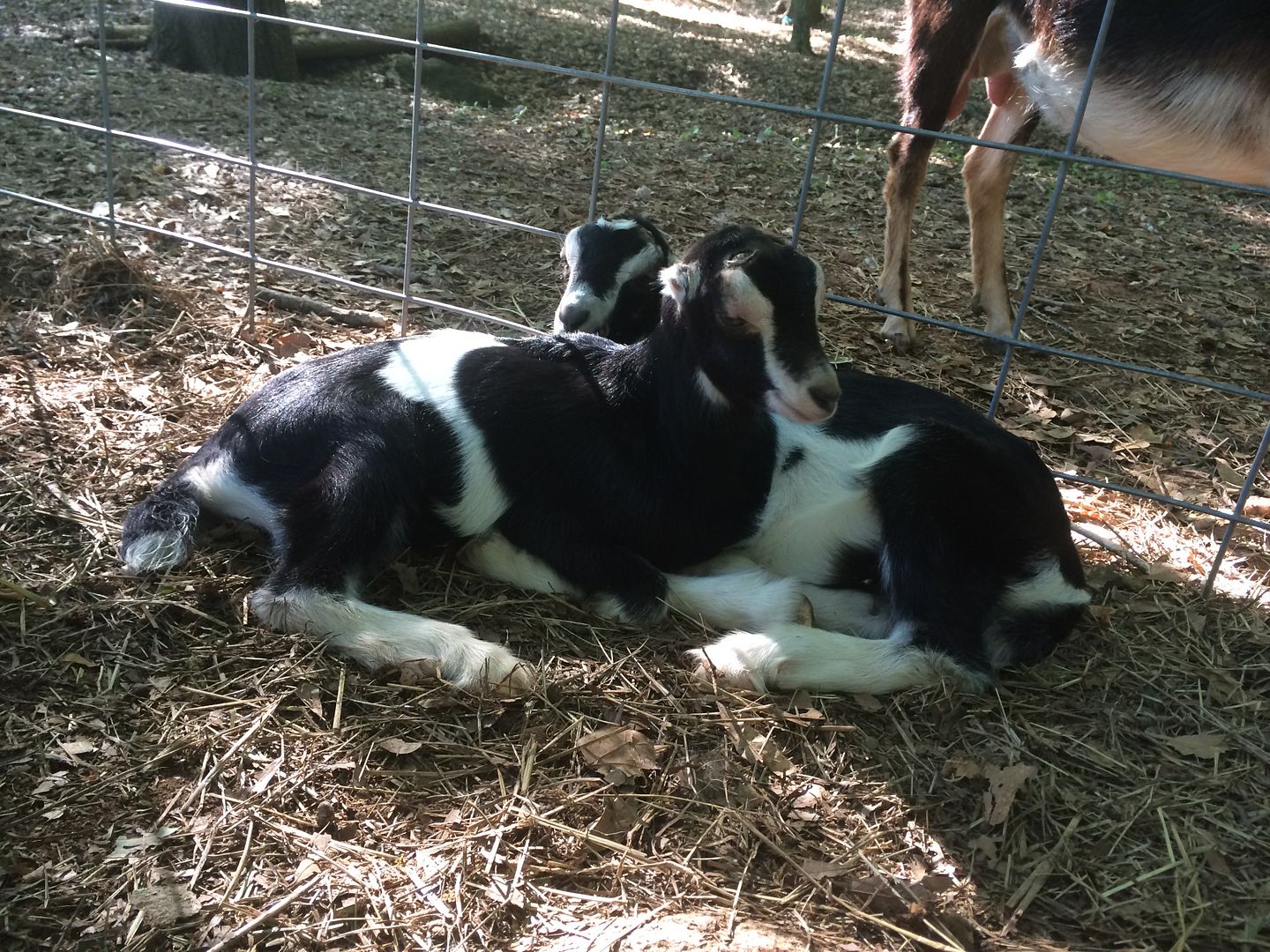 Scilla and Kat are calling for their boys today. I think that's the hardest part. I hope they are well cared for at their new homes, even if it's only until they go to freezer camp or the grill. This is a sad reality when it comes to dairy goats- you just don't need the boys.
So we are done making changes to the herd for the year. I have 6 milkers, 2 bucks, and 4 dry does/doelings. I will evaluate who stays and who goes next spring. We sure are enjoying the milk.