Wow, it has been a busy couple of days. I feel like I haven't quite recovered from being out of town last weekend.

Yesterday we picked up Trixie and Konstance.
I thought we'd be able to drive straight back home but things can never be that easy. Jeff's work truck broke down and we had to meet him at the GMC dealership...with the goats! We were pointed at, stared at and had people stopping by the truck. Even some of the sales guys came out to look.
As my dad said, "The Clampetts live!".
We finally got home and were able to finish up the milking stand. Thank you to Fiasco Farms for the wonderful plan!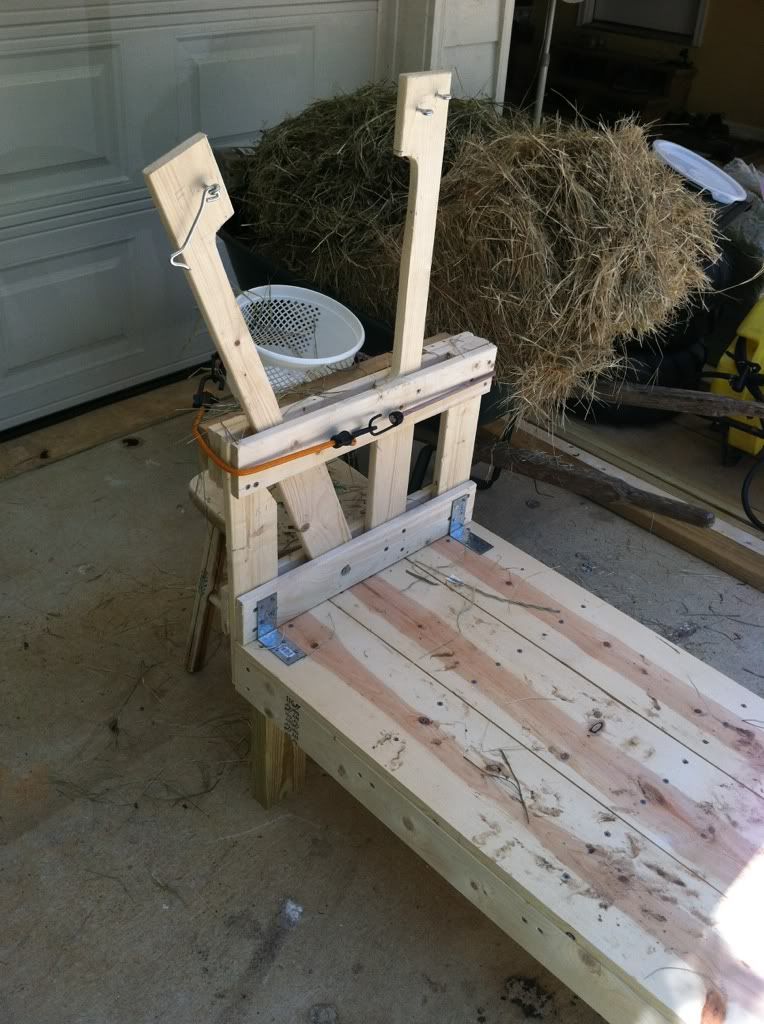 Trixie decided that she would just bowl over the electric fence a couple of times, so I am having panic attacks about goat escapes now.
Milking went very smoothly this morning. We got about a pint from Trixie and a quart from Konstance. I watched Konstance's prior owner get 1/2 gal from her yesterday. I think we fell short when Cole took over when I went to chase Trixie down to put her back in the fence.
I have since made sure that Trix has had her nose zapped a few times and I am hoping she's developing a healthy respect for The Fence.