A couple readers asked about the cream separator. It is the hand crank
cream separator from Ukraine
. If you've ever priced a cream separator, you've probably come across this baby. It's the most economical model available. I think it was about $110 delivered. It's a little scary to buy things from across the world, but it arrived just as promised. It is much sturdier than I expected it to be from the ad. I'm pleased.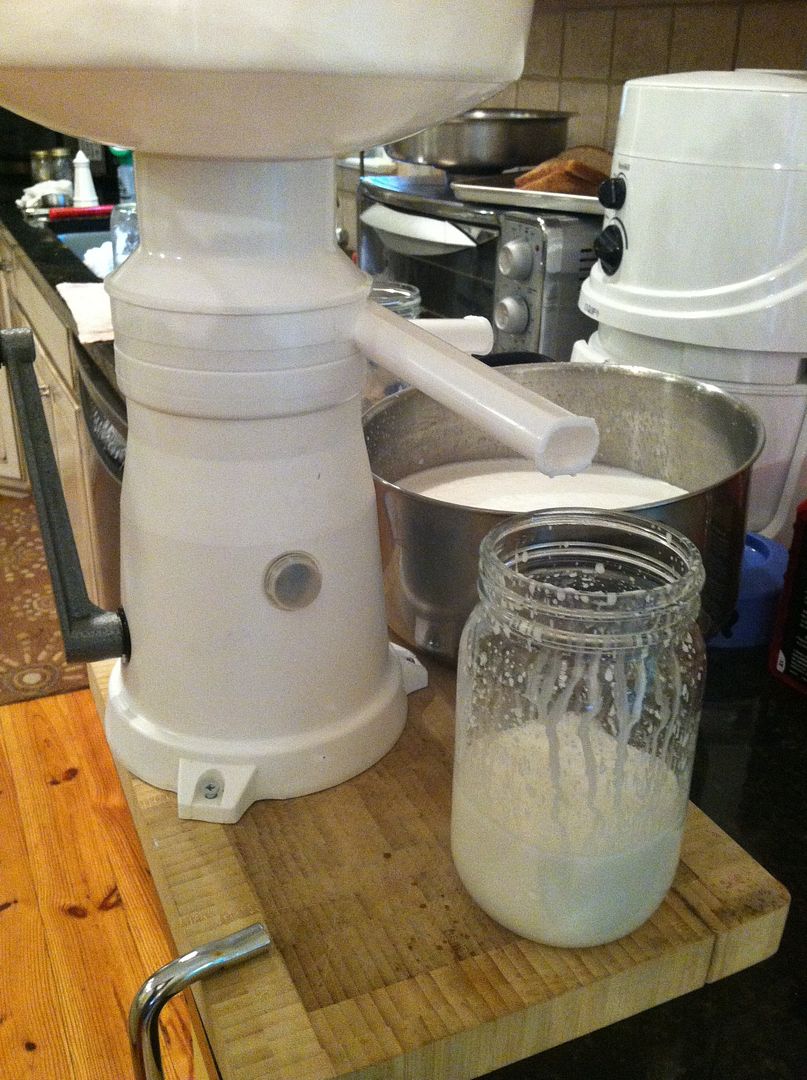 I separated just under a gallon of milk and got almost a pint of cream. Washing it really wasn't bad at all.
The video instructions said to pour some skim milk back through at the end to make sure to rinse through all the cream. I poured about a pint back through and should have poured a half gallon- there was so much cream still stuck in the cones when I was cleaning it. Live and learn.
The cream is in the fridge to make butter today. I added MM cultures and rennet to the milk and left it on the counter overnight. It's set up nicely now. I'll drain it in some cheese cloth before church. I'm not sure how the skim milk cheese will taste, but I'm sure it will be fine in ravioli or something.