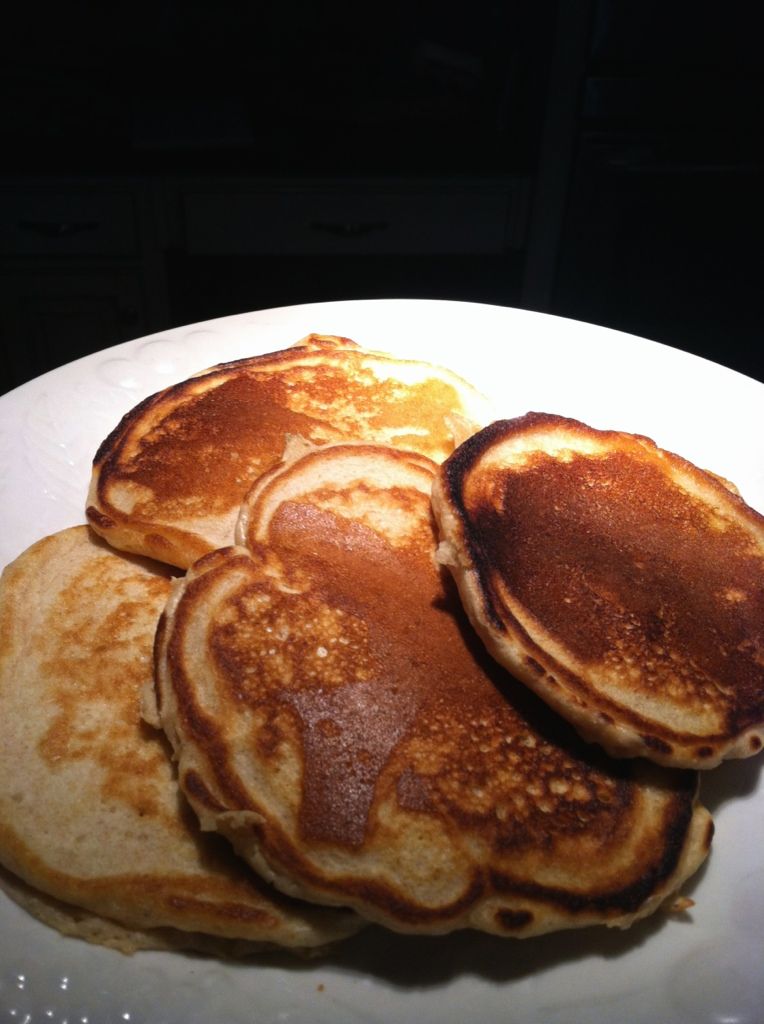 Growing up, I remember my Depression Era grandmother not wasting anything- including milk that had gone past date. We have all smelled pasteurized milk that has spoiled, it doesn't really sour, it putrefies.
Raw milk acts differently.
Last week, I milked late in the afternoon right before we ran out the door to some kid activity. I usually strain and put warm milk in the freezer for 90 minutes, but there was just no time. I strained it and stuck it in the fridge.
The next day, I noticed that it smelled a little soured. Not spoiled, just not what you'd want to drink fresh.
Then I had houseguests, and life just happened, and that little quart jar labeled "Cook" got pushed to the back of the fridge. I got it out this morning and did a tentative sniff test. It smelled the same as it had a week ago. A little like buttermilk.
Buttermilk of course reminds me of pancakes so I whipped some up. They're wonderful. Freshly ground flour, farm fresh eggs, Hammock Haven honey, North Georgia apples and soured goat milk.
Bon Appetite!