Things are going will with Stone (I think the name is gonna stick though part of me wants to call him Asher).
He whimpers a little bit when we leave him, but otherwise seems content to be in the barn with the goats. Unfortunately, he's still small enough to squeeze through the fence- and has on a few occasions. That won't last much longer I'm sure.
A pallet makes a great chew toy.
"Did you see that, Mom? I got it, I got it. I showed that woody thing who was boss."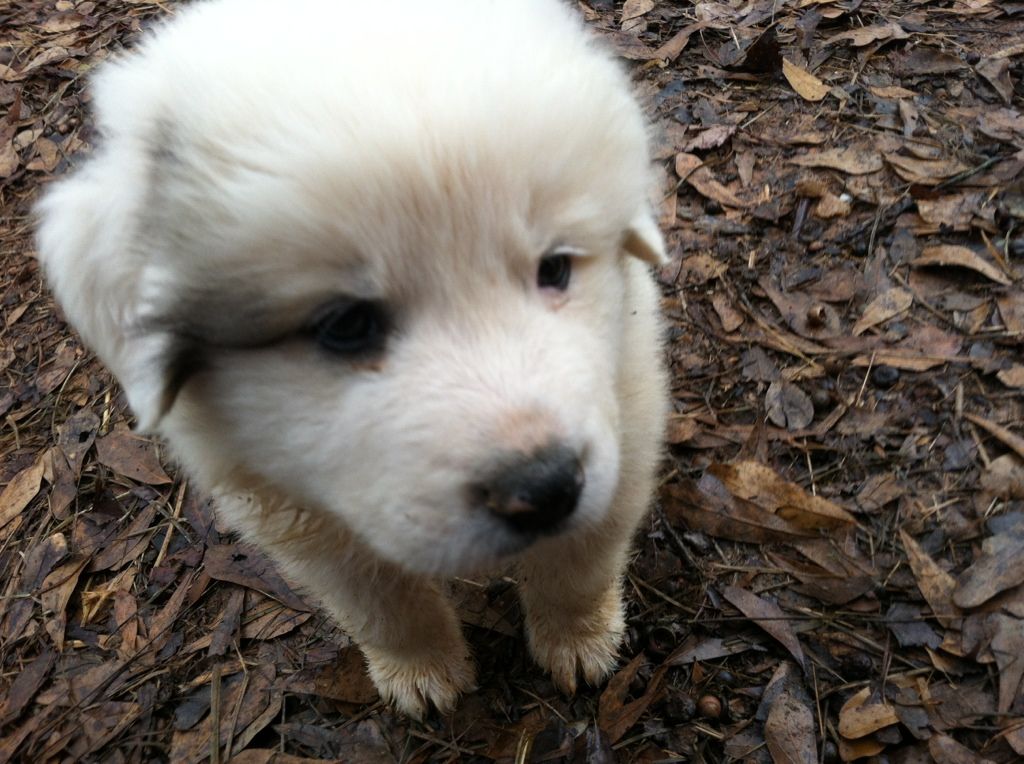 We did some practice with the leash this morning and he actually started walking around on it. Baby steps, I know.
I am terrified of screwing things up with him after our nightmare experience rescuing a dog. Basically, she was a bit of a nightmare dog. I am reading all I can online, but I would welcome any tips or suggestions anyone may have.