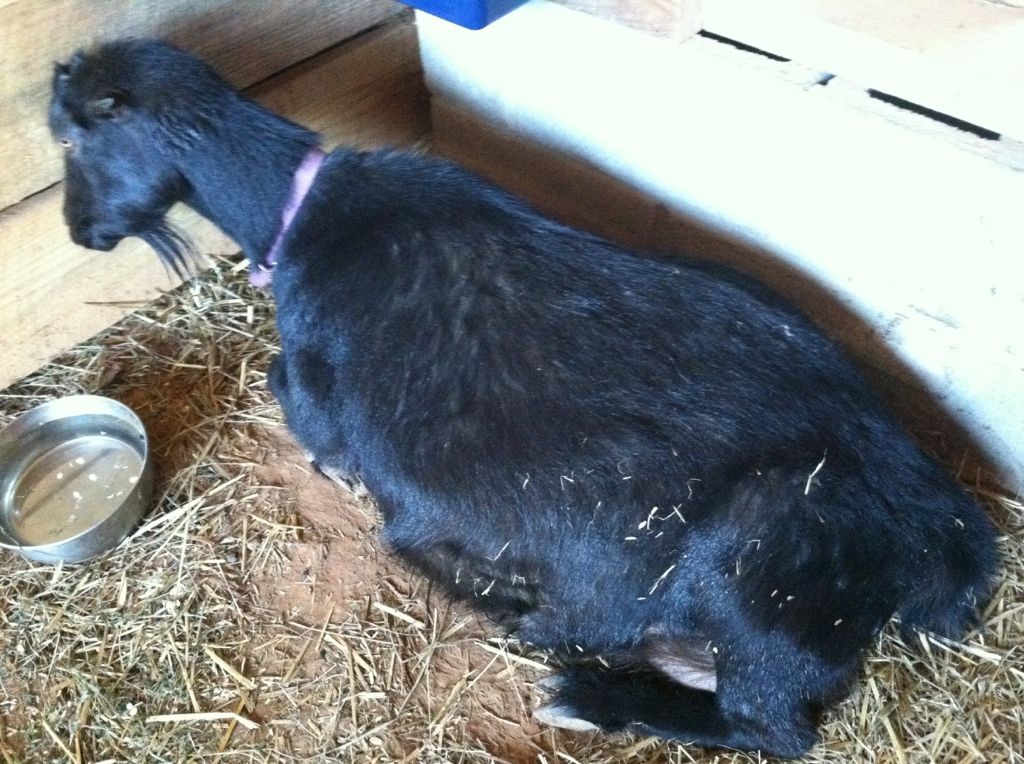 My poor girl is not doing so well. We still have 11 days to go and she's not wanting to eat now. I am drenching her 3x/day with 50% Dextros, Amino Acid Concentrate, and Calcium Gluconate. Giving B Complex twice a day and probios.
I am finding it so frustrating (as with the honeybees) that you do everything right and still have problems. I have carefully measured their feed, they have fresh hay, water and alfalfa daily. They get a good herbal wormer and I have monitored them for anemia. They have loose minerals, baking soda, and get selenium treatments. They get their hooves trimmed and their coats brushed. Etc, etc, etc.
I feel like every problem you can have with goats has been thrown at me this first year from buying a goat who ended up having mastitis, to Kat's miscarriage and subsequent inability to be bred since, to this. Some days, I wonder why I bother.